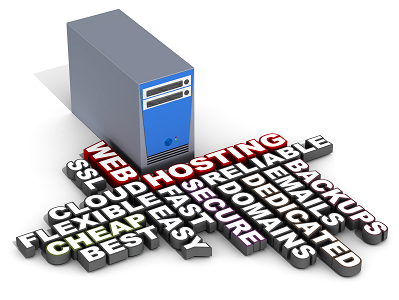 Customizable Web Hosting
ScoDen Technology Solutions provides fast, inexpensive, and assisted web hosting services to our customers.
Many of our web hosting customers are businesses that don't have their own internal staffing, and need some help with the hosting and design of their websites.
Here at ScoDen we provide that.  We can help you register your domain making sure that it will always belong to you, set up hosting, and help you design and maintain it as well.  See our fee schedule below for services that are available for a fee.
Upper 4 levels have no space quotas.  What that means is that if you are using videos and/or images on your website they are generally allowable.  If ScoDen determines that oversized documents of any type are causing systemic slowdowns, our servers are being used as "storage" for large files or due to large volume downloads, we may request that you upgrade to  our next level of service.
Each month you will receive an invoice to the email address on file, letting you know your total storage, and some basic traffic data and if there are storage infractions or recommendations to help you increase the speed of your site.  Depending on your service type and level, it may be an actual invoice or a zero dollar notification.
LEVEL
Orange
$99/year or $9.99/month
WordPress Avail.
Shared Server
10 Gb Space Quota
Free SSL/ HTTPS
3 EMail Accounts
Setup Support
LEVEL
Yellow
$129/year or $14.99/month
WordPress Avail.
Shared Server
20 Gb Space Quota
Free SSL/ HTTPS
5 EMail Accounts
Setup Support

LEVEL
Green
$189/year or $19.99/month
WordPress Avail.
Shared Server
Free SSL / HTTPS
Unlimited Space
10 EMail Accounts
Lite E-Commerce
Unlimited Traffic
Setup Support
LEVEL
Blue
$249/year or $24.99/month
WordPress Avail.
Shared Server
Free SSL / HTTPS
Unlimited Space
20 EMail Accounts
E-Commerce
Unlimited Traffic
Setup Support